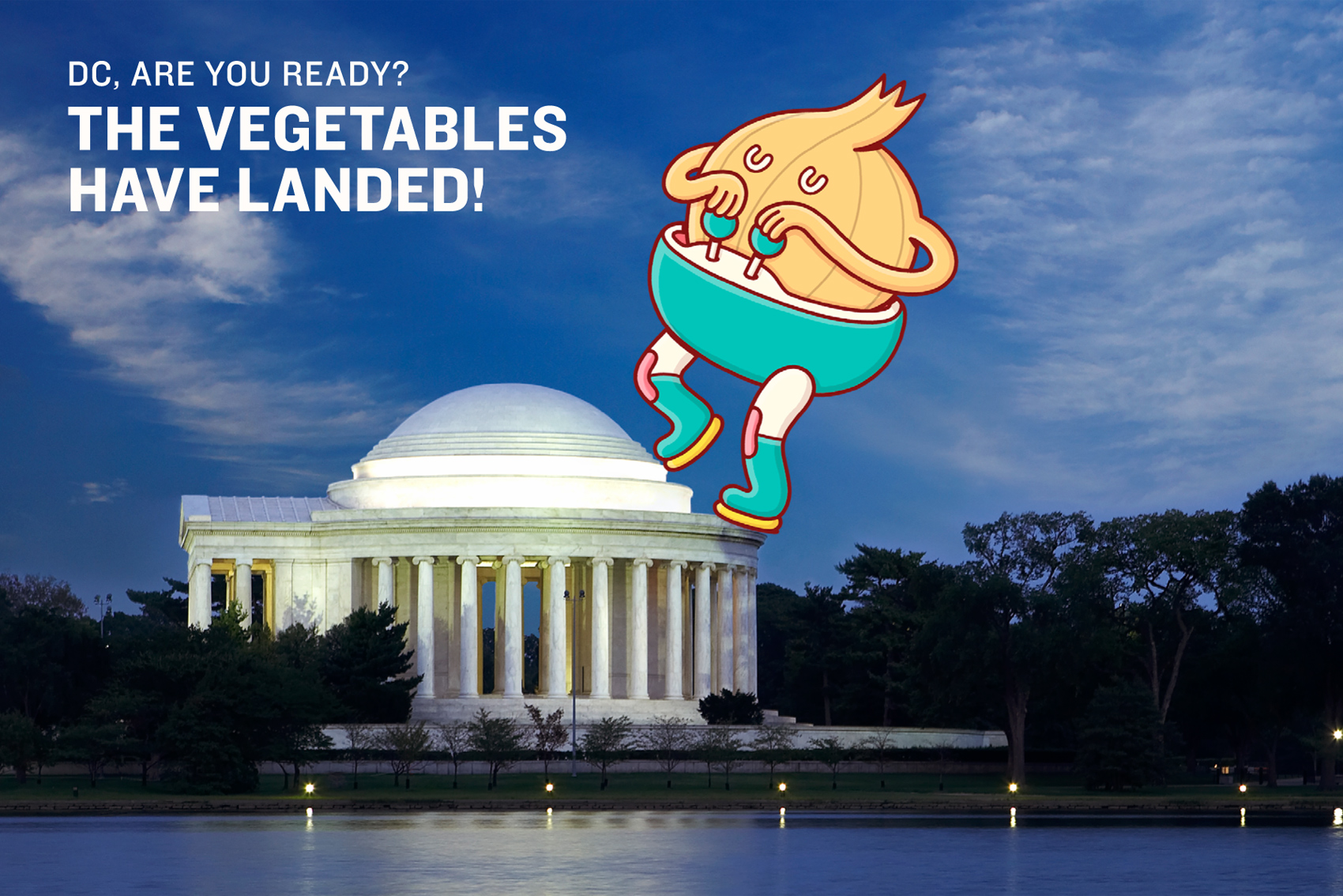 José Andrés' Whimsical Tribute to Vegetables Unleashed!
For his innovative new Beefsteak chain of healthy casual restaurants serving veggie-centric cuisine, lauded chef José Andrés (ThinkFoodGroup) wanted a concept that was fun, friendly and tailored to young city-dwellers.
The fresh, vibrant logo and color scheme effortlessly counterbalance the playful illustrations to create a cohesive and versatile brand image. We worked closely with the two Barcelona illustrators known as Brosmind, who developed a set of whimsically endearing vegetable-inspired characters to be the centerpiece of the identity.
We brought the entire dynamic into the two restaurant locations, and developed a super cute rewards app and a launch campaign that took to the streets of Washington D.C.
Mission accomplished:
• The fexible identity easily adapts across all franchise locations and platforms.
• Our outstanding brand book has become a key asset for replicating the agship over and over again."
Click here to see what EATER said about us when we were about to open the first of many locations!
Creative Direction | Design | Ad Campaign | Signage | Video Animations | Packaging | Web & App
Illustrations: Brosmind
Architect: Capella Garcia Arquitectura
Video Animations: Isabelle Duverger