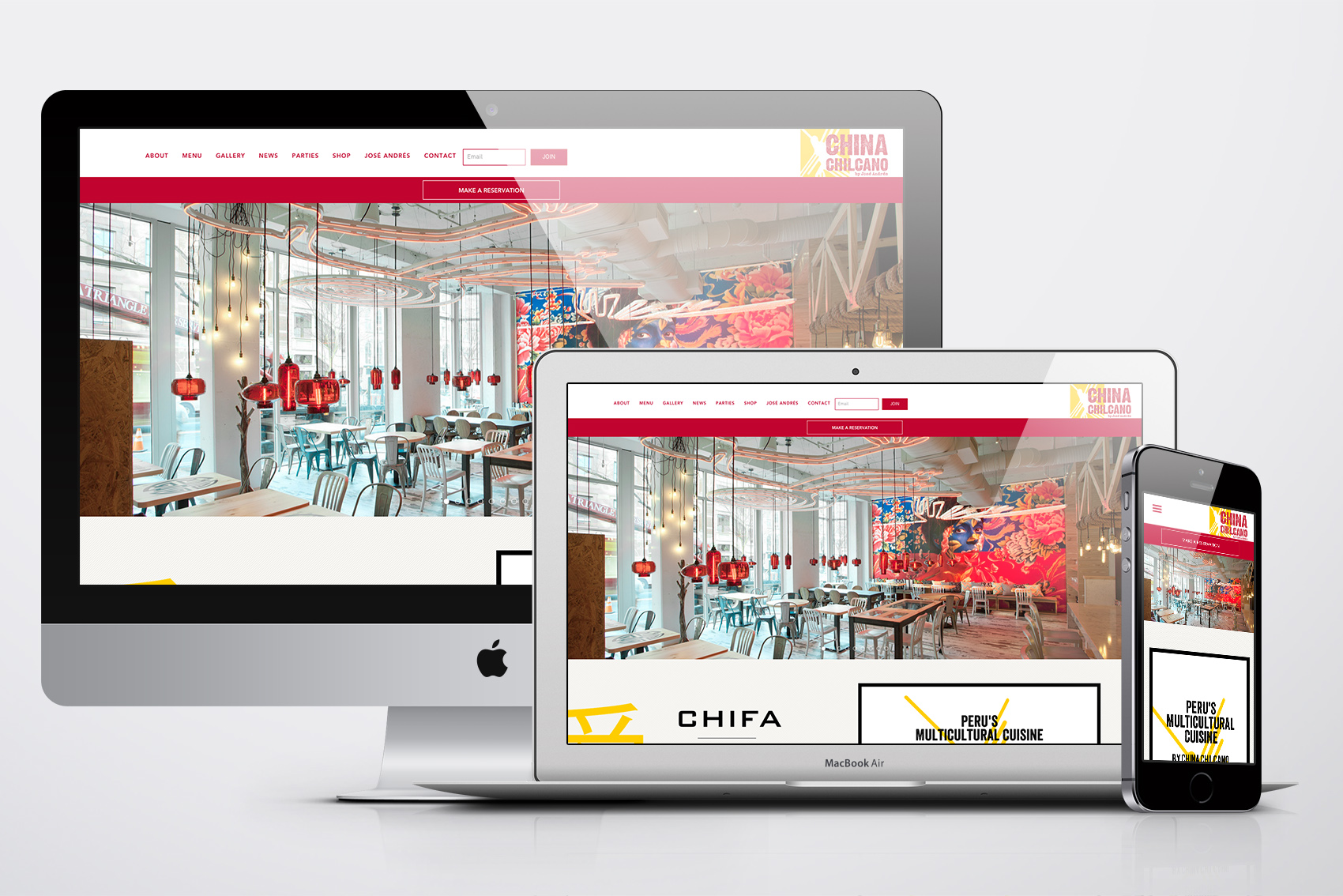 Where the diversity of Peruvian cuisine comes to life
China Chilcano's exciting blend of Peru's deeply-rooted culinary heritages –native Criollo cooking and local fusion cuisines Chifa and Nikkei which mix local ingredients with traditional Chinese and Japanese styles– is a spicy addition to DC's melting pot of a restaurant scene. Renowned chef José Andrés and his team presented us with specific brand elements brimming with meaning: a vibrant color scheme reminiscent of the three countries' flags and pictograms representing folkloric symbols.
With this strong foundation, we focused on balancing the funky brand vibe with contemporary photography to create a website that would feel as harmonious as the food being served. Working with a mix of fonts, neutral beiges and grays to cool down the color palette, a bit of asymmetry, and simple graphics to unify the content, we achieved a versatile, eye-catching design that is as user-friendly as it is distinctive.