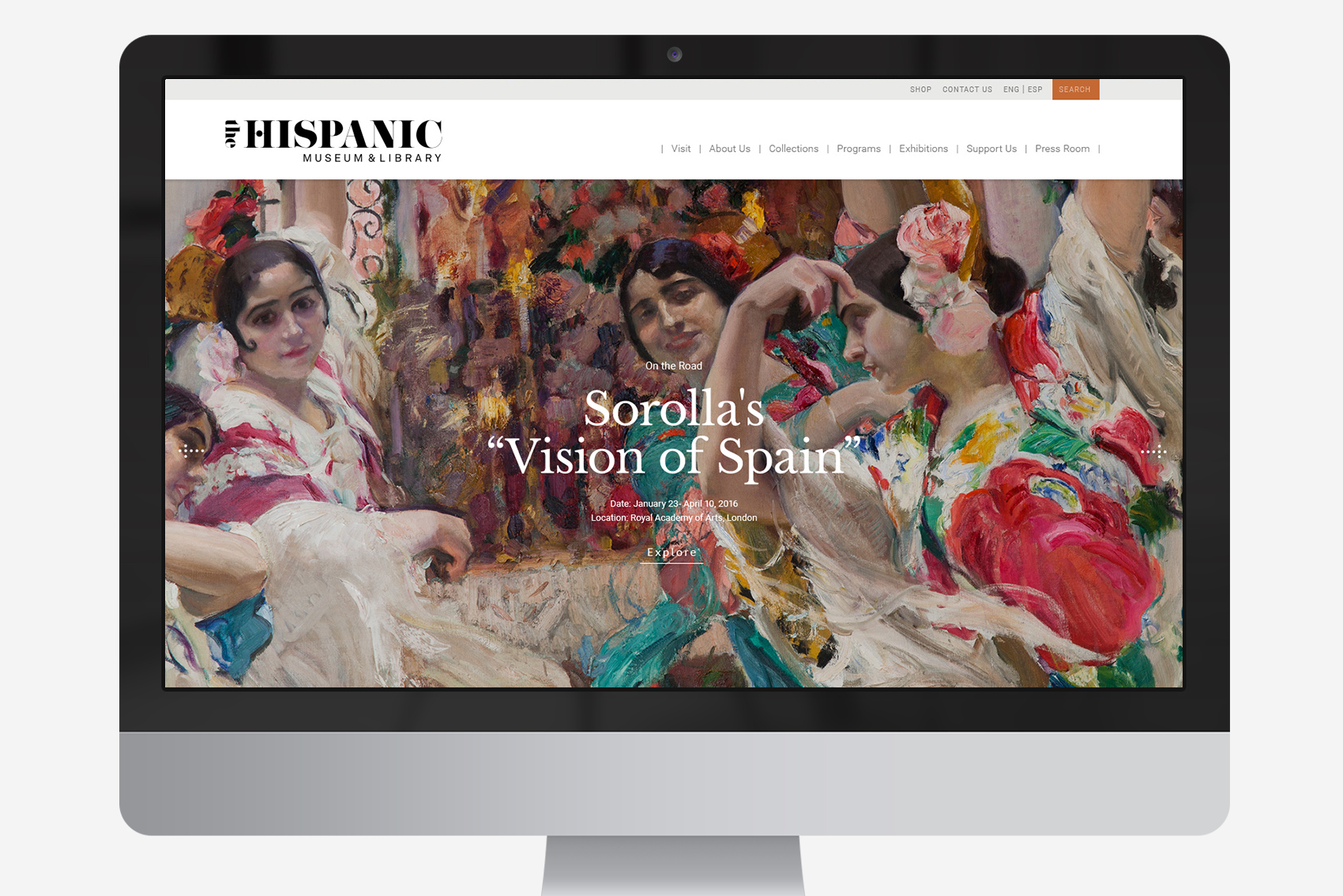 The Hispanic conquers the new world of online
Despite boasting a museum and library full of great figures from Spanish and Portuguese arts and letters, the Hispanic Society of America's outdated website was sorely disorganized and suffering from a lack of identity. We stepped in to help, starting with a minimalist logo that projects strength, refinement and a perfect mix of classical and modern, just like the New York institution itself.
Next was a new website: functional, adaptable to all platforms, and with a tailored backend system for easy updating. The restrained color palette and editorial layout places the art collection in the spotlight, borrowing a signature ocher from the museum's interior to connect with its spirit and convey its vitality.
Finally, we extended the design to the Hispanic's social media presence, which also enjoyed a much-needed restoration.
Click here to see the great new Logo & Website we've created:
The Hispanic Society, Museum & Library
Naming | Creative Direction | Art Direction | Branding | Photography | Web