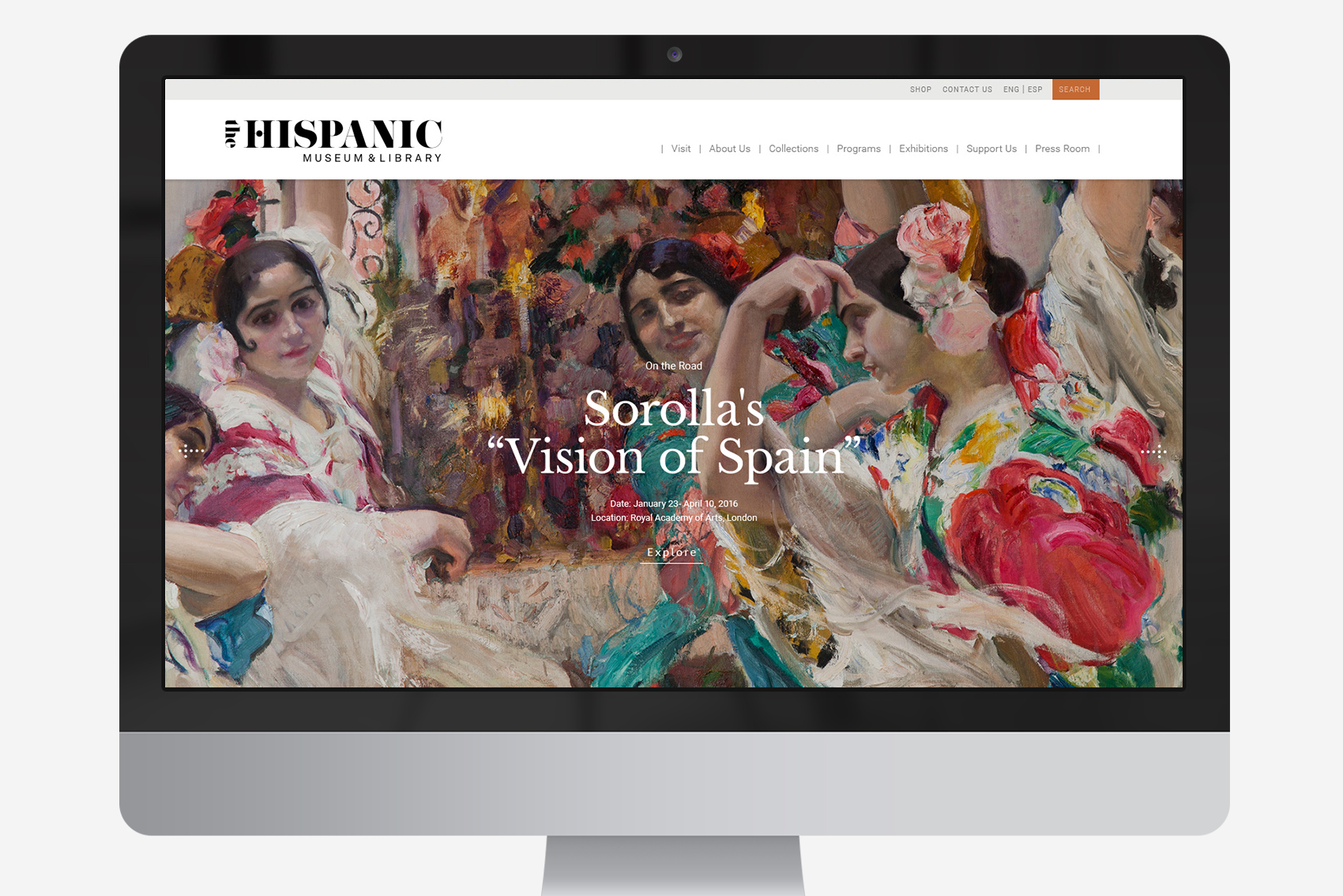 The Hispanic conquers the new world of online
The Hispanic Society of America in New York City, founded in 1904, houses the most important collection of Spanish art in the world outside of Spain. It had a very outdated brand image, the website was disorganized and the entire brand lacked identity.
We proposed a new, more meaningful and relevant name - The Hispanic Museum and Library, and designed a minimalist but robust logo that projects strength, refinement and a perfect mix of classical and modern. The restrained color palette and editorial layout places the art collection in the spotlight, borrowing a signature ocher from the museum's interior to connect with its spirit and convey its vitality.
We designed and implemented the new Hispanic Museum website, Brand book and all collateral and signage. And finally, we extended the design to the Hispanic's social media presence, which also enjoyed a much-needed restoration.
Click here to see the great new Logo & Website we've created:
The Hispanic Society, Museum & Library
Naming | Logo | Collateral | Signage | Brand Guide | Photography | Web